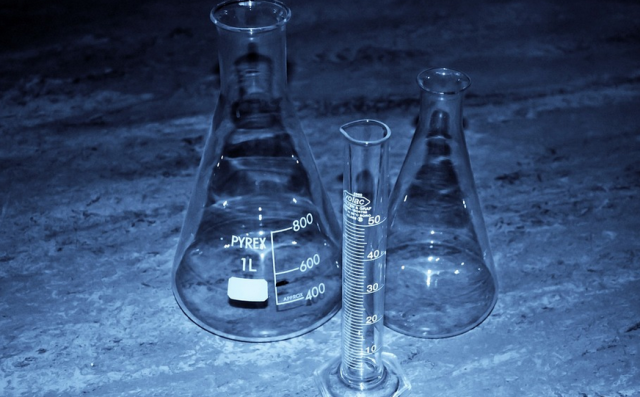 Introduction
Aluminum bromide is a chemical compound that has a formula of AlBr3. It is a white, crystalline solid that is highly reactive and is commonly used in the production of various chemicals. In this article, we will explore the properties, uses, and safety precautions of aluminum bromide.
Properties
Aluminum bromide is a highly reactive compound that can react violently with water and other chemicals. It has a melting point of 97°C and a boiling point of 266°C. It is soluble in organic solvents and can be easily hydrolyzed in water. The compound is also highly corrosive and can cause severe burns if it comes into contact with skin or eyes.
Uses
Aluminum bromide is commonly used in the production of various chemicals, including pharmaceuticals, fragrances, and dyes. It is also used as a catalyst in organic synthesis reactions. Additionally, aluminum bromide is used in the petroleum industry to increase the yield of gasoline.
Safety Precautions
Due to its highly reactive and corrosive nature, aluminum bromide should be handled with extreme caution. It should be stored in a cool, dry place away from heat sources and incompatible chemicals. When handling the compound, protective gloves, goggles, and clothing should be worn. In case of skin or eye contact, the affected area should be flushed with water for at least 15 minutes and medical attention should be sought immediately.
Environmental Impact
Aluminum bromide is not considered to be environmentally friendly. It can cause harm to aquatic life if it enters water bodies. Additionally, it can contribute to air pollution if it is released into the atmosphere.
Alternatives
There are alternatives to aluminum bromide that are less harmful to the environment. For example, some organic catalysts can be used instead of aluminum bromide in organic synthesis reactions. Additionally, some companies are exploring the use of renewable resources as a substitute for petroleum-based products that require aluminum bromide as a catalyst.
Conclusion
In conclusion, aluminum bromide is a highly reactive and corrosive compound that is commonly used in the production of various chemicals. It is important to handle the compound with extreme caution and take appropriate safety precautions. As alternatives become more readily available, it is important to consider the environmental impact of using aluminum bromide and explore more sustainable options.