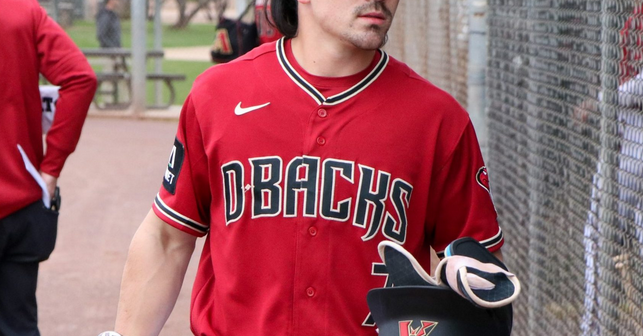 In an exhilarating turn of events, the Arizona Diamondbacks have swept the Los Angeles Dodgers, securing their place in the National League Championship Series for the first time since 2007. This triumphant moment became a reality on Wednesday night when Paul Sewald's masterful performance sealed a 4-2 victory in Game 3.
A Stellar Pitching Showcase
The Diamondbacks' journey to the NLCS was largely fueled by their exceptional starting pitching. Their starters showcased a remarkable 1.10 ERA in 16 1/3 innings, while the Dodgers' starters struggled with an astonishing 25.07 ERA in 4 2/3 innings. Brandon Pfaadt delivered a standout performance, pitching 4 1/3 scoreless innings during Game 3.
The Power of Home Runs
The game-changing moment came in the bottom of the third inning when Arizona's bats came alive, producing four resounding home runs off Lance Lynn. Geraldo Perdomo led the charge, followed by Ketel Marte, Christian Walker, and Gabriel Moreno, all connecting with the long ball. This power display marked a historic event, as it was the first time in postseason history that a team hit four homers in a single inning.
A Resilient Dodgers Attempt a Comeback
Despite the Diamondbacks' early dominance, the Dodgers did not go down without a fight. In the seventh inning of Game 3, they trimmed the lead to 4-2, keeping their hopes alive for an NLCS appearance. However, the Diamondbacks' robust performance earlier in the game proved insurmountable.
Fan Enthusiasm Soars
The excitement extended beyond the playing field, as Diamondbacks fans filled Chase Field to capacity, selling out the stadium for the first postseason game in six years. Fans eagerly contributed to the DBacks Give Back charity raffle, pushing the 50/50 jackpot to over $180,000. This impressive feat underscores the passion and dedication of Arizona's baseball enthusiasts.
Anticipation of a Thrilling NLCS
With their resounding victory over the Dodgers, the Diamondbacks now await the winner of the Phillies-Braves series in the upcoming National League Championship Series. This exciting matchup is set to commence with a road game on Monday night, and the Phillies currently hold a two-game lead in the series.
Pitching Dominance Spells Success
The stark contrast in the pitching performances of the two teams played a pivotal role in the Diamondbacks' triumphant sweep. Their starting pitchers showcased exceptional consistency, allowing them to establish early leads in all three games of the series. In contrast, the Dodgers' pitching staff faced struggles, particularly in the home run department.
The Arizona Diamondbacks' remarkable sweep of the Los Angeles Dodgers marks a significant milestone in their journey to the National League Championship Series. The power of their starting pitching and their historic home run performance in Game 3 will be remembered as defining moments in this postseason. As they eagerly anticipate their next opponent in the NLCS, Diamondbacks fans can relish in the electric atmosphere at Chase Field and the remarkable success of their beloved team.