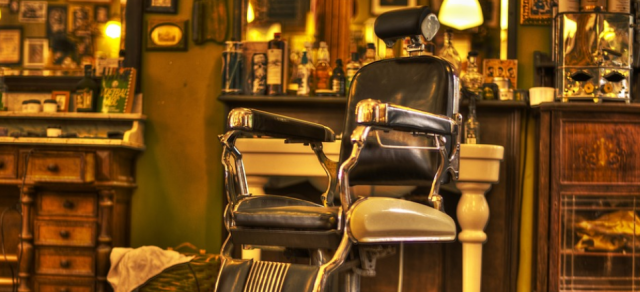 The red carpet is a place where celebrities shine with their impeccable style and flawless beauty. One of the key elements that contribute to their glamorous appearance is their stunning hairstyles. From elegant updos to intricate braids, these red carpet-worthy hairstyles never fail to capture attention and leave us in awe. In this article, we bring you a collection of 10 show-stopping hairstyles that are sure to turn heads and make you feel like a star at your next special event. So, get ready to stun with these fabulous hairdos!
The Classic Hollywood Waves:
Nothing says red carpet glamour like the timeless elegance of Hollywood waves. This hairstyle features cascading waves that exude sophistication and allure. With a touch of vintage charm, this look pairs perfectly with a glamorous gown, making you feel like a true movie star.
The Chic Chignon
For a sleek and sophisticated look, the chic chignon is a go-to choice. This low bun is effortlessly stylish and works well for both formal and casual events. Add a glamorous hair accessory or some delicate embellishments to elevate this classic hairstyle to red carpet status.
The Ethereal Braided Crown
Capture an ethereal and romantic vibe with a braided crown hairstyle. This intricate and feminine look involves weaving braids around your head, creating a crown-like effect. It's a whimsical choice that complements flowing dresses and adds a touch of fairy tale charm to your overall ensemble.
The Glamorous High Ponytail
Elevate the humble ponytail to red carpet levels by going high and glamorous. A sleek, high ponytail with added volume and texture instantly adds a dose of chicness to your look. Pair it with statement earrings and a bold lipstick to complete the glam factor.
The Sleek Bob
Short hair can be just as glamorous as long locks, and the sleek bob is proof of that. This polished and sophisticated hairstyle frames your face beautifully and exudes confidence and style. With its sharp lines and precise cut, the sleek bob is a red carpet choice that showcases modern elegance.
The Boho-Inspired Half-Up, Half-Down
For a more relaxed and bohemian look, opt for a half-up, half-down hairstyle. This versatile choice allows you to showcase your locks while adding a touch of charm with a braided or twisted crown on top. It's the perfect choice for an outdoor event or a beachside soiree.
The Glamorous Old Hollywood Updo
Embrace the glamour of old Hollywood with a stunning updo. Think rolled curls, pinned waves, and a touch of vintage allure. This hairstyle evokes a sense of timeless elegance and sophistication that will make you feel like a silver screen goddess.
The Edgy Pixie Cut
If you're looking to make a bold statement on the red carpet, the edgy pixie cut is the way to go. This daring and fashion-forward hairstyle is all about confidence and individuality. Experiment with texture, color, and asymmetrical cuts to create a look that is uniquely you.
The Romantic Side Swept Curls
For a soft and romantic look, opt for side-swept curls. This hairstyle adds a touch of glamour and elegance while allowing your natural beauty to shine through. Whether your hair is long or short, side-swept curls create a captivating and feminine appeal.
The Regal Braided Updo
Channel your inner royalty with a regal braided updo. This intricate hairstyle combines braids, twists, and loops to create a majestic and eye-catching look. Perfect for formal events or weddings, this updo will make you feel like a queen as you gracefully walk the red carpet.
With these 10 red carpet-worthy hairstyles, you'll be ready to stun and make a lasting impression at your next special event. Whether you prefer classic elegance, bohemian charm, or edgy sophistication, there's a hairstyle on this list to suit every taste and occasion. So, get ready to embrace your inner celebrity and shine like a star with these glamorous hairdos. Remember, confidence is key, and with the right hairstyle, you're sure to turn heads and steal the spotlight!