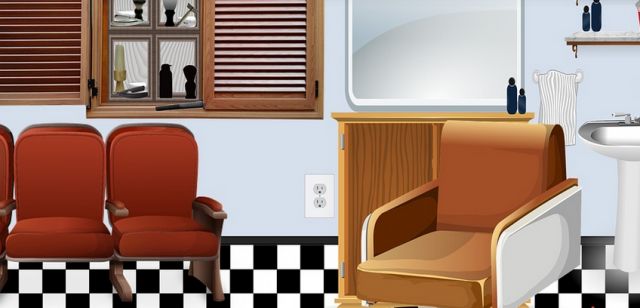 Are you tired of your mundane hairstyle? Do you want to revamp your look and make a stunning impression wherever you go? Look no further! In this article, we will explore five fabulous hairstyles that will instantly transform your appearance and boost your confidence. Say goodbye to drab and hello to fab!
The Pixie Powerhouse
If you're ready to make a bold statement, the pixie haircut is your go-to choice. This short and sassy style exudes confidence and shows off your beautiful facial features. Whether you have straight, wavy, or curly hair, the pixie can be tailored to suit your individuality. Enhance it with a vibrant hair color or add some subtle highlights to add depth and dimension. Embrace your inner powerhouse and watch heads turn wherever you go!
The Boho Chic Waves
For a more relaxed and carefree vibe, opt for boho chic waves. This hairstyle is effortlessly stylish and suits all hair lengths. To achieve this look, simply use a curling wand or a large barrel curling iron to create loose waves. Tousle your hair gently with your fingers for that effortless, beachy feel. Add a flower crown or some delicate hair accessories to complete the bohemian look. Boho chic waves are perfect for both casual outings and special occasions.
The Elegant Updo
Nothing says sophistication like a classic updo. Whether you're attending a formal event or simply want to elevate your everyday style, an elegant updo will never disappoint. Choose from a sleek bun, a chic chignon, or a stylish French twist. Secure your updo with bobby pins and finish off with a hairspray to ensure it stays in place throughout the day or evening. Pair it with statement earrings or a glamorous hair accessory to truly make a statement.
The Braided Beauty
Braids are a versatile and timeless hairstyle that can instantly elevate your look. From simple fishtail braids to intricate Dutch braids or romantic milkmaid braids, there are endless possibilities to explore. Braids can be incorporated into various hairstyles, such as half-up half-down, side braids, or even braided crowns. Not only do braids add a touch of femininity, but they also keep your hair out of your face while looking effortlessly chic.
The Bombshell Blowout
Sometimes all you need to feel fabulous is a voluminous blowout. This glamorous hairstyle adds bounce, body, and oomph to your locks. To achieve a bombshell blowout, start by applying a volumizing mousse to damp hair and blow-dry with a round brush, focusing on lifting the roots. Once your hair is dry, use a large-barrel curling iron to add loose waves for extra volume and texture. Finish with a spritz of hairspray to keep your blowout intact throughout the day.
Now that you have discovered these five fabulous hairstyles, it's time to unleash your inner diva and transform your look from drab to fab. Experiment with different styles, find what suits your personality, and make a statement wherever you go. Remember, your hair is your crown, so wear it with confidence and embrace your unique beauty. Get ready to turn heads and be the epitome of fabulousness!