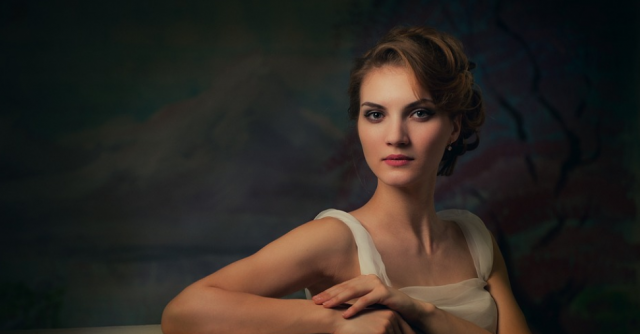 In a world where self-expression is celebrated, your hairstyle can be a powerful tool to showcase your personality and make a statement. Whether you're attending a special event, going out with friends, or simply want to stand out in a crowd, the right hairstyle can instantly make you the center of attention. In this article, we'll explore unique and captivating hairstyles that will turn heads and leave a lasting impression wherever you go. Get ready to unleash your inner showstopper!
The Fierce Pixie Cut
If you're looking for a bold and edgy style that commands attention, the pixie cut is the perfect choice. This short and chic haircut accentuates your facial features, highlighting your eyes, cheekbones, and jawline. Experiment with vibrant hair colors like platinum blonde, fiery red, or pastel hues to take your pixie cut to the next level. Paired with confident and charismatic attitude, this hairstyle will make you the ultimate head-turner.
The Enchanting Mermaid Waves
For those who dream of effortlessly flowing locks that exude romance and allure, the mermaid waves hairstyle is a captivating choice. Achieve this look by using a curling wand to create loose, beachy waves. Add some dimension with highlights or ombre coloring to mimic the shimmering colors of the sea. Whether you're attending a glamorous evening event or simply strolling down the street, mermaid waves will ensure all eyes are on you.
The Daring Undercut
Unleash your inner rebel with the daring and attention-grabbing undercut. This hairstyle features shaved or closely cropped sides and a longer, styled top. The contrast between the two lengths creates a striking and rebellious look. For an added touch of uniqueness, you can experiment with geometric patterns or intricate designs shaved into the undercut. With an undercut, you'll definitely be the center of attention wherever you go.
The Regal Braided Crown
For an elegant and regal appearance that will make you feel like a queen, the braided crown hairstyle is a timeless choice. This ethereal look involves braiding your hair into a crown-like pattern that rests atop your head. You can opt for a classic French braid, a fishtail braid, or even a combination of different braiding techniques. Add some delicate flowers or sparkling hair accessories for an enchanting touch. With this majestic hairstyle, you'll captivate everyone in the room.
The Vibrant Color Bomb
If you truly want to make a statement and express your vibrant personality, why not go all out with a bold and eye-catching hair color? Whether you choose a vivid shade of purple, electric blue, or fiery orange, a vibrant color will instantly make you the center of attention. Combine your chosen color with a sleek or voluminous hairstyle to create a dramatic effect. Prepare to be showered with compliments wherever you go.
Your hairstyle is a powerful form of self-expression that can make you the center of attention in any room. From the fierce pixie cut to the enchanting mermaid waves, the daring undercut to the regal braided crown, and the vibrant color bomb, these unique hairstyles are sure to turn heads and make a lasting impression. Embrace your individuality, experiment with different styles, and let your hair speak volumes about your personality. Get ready to steal the spotlight and embrace your role as the center of attention!